Cafe Mosaico opened its doors in 2003, offering locals and tourists a cafe with a
breathtaking view of Quito that remains unparalleled.  Alexander and Lidia Karras opened the cafe with a clear vision to elevate food, service, and ambience to a level that was nonexistent in Quito at that time.  Born of Greek and Italian roots in New York City, they saw a dire need for a unique establishment with a blend of European and American styles.  They wished for the atmosphere of a casual cafe where people can enjoy a conversation over a great cup of coffee as in Europe, or order a large salad or sandwich New York style.  Incorporating their roots, the founders additionally chose to serve flavorful Greek food, which at the time, was unavailable in Ecuador.  Before opening, few believed that the cafe would attract many visitors given how new establishments with unique concepts seldom have easy beginnings.  Despite these obstacles and only a mere four months from opening, cafe Mosaico was turning away customers due to the overflow of people wishing to visit the establishment.  And just as a cafe should be, it became, and to this day remains, "the place to see and be seen".  With nearly one million visitors to date, cafe Mosaico remains committed to being an integral part of the Ecuadorian experience, a must-see for all tourists and locals alike.
"cafe Mosaico is a place that represents a mix of ideas, people, food and music. And with the greatest backdrop to boot, Mosaico is a great experience."   - Alexander Karras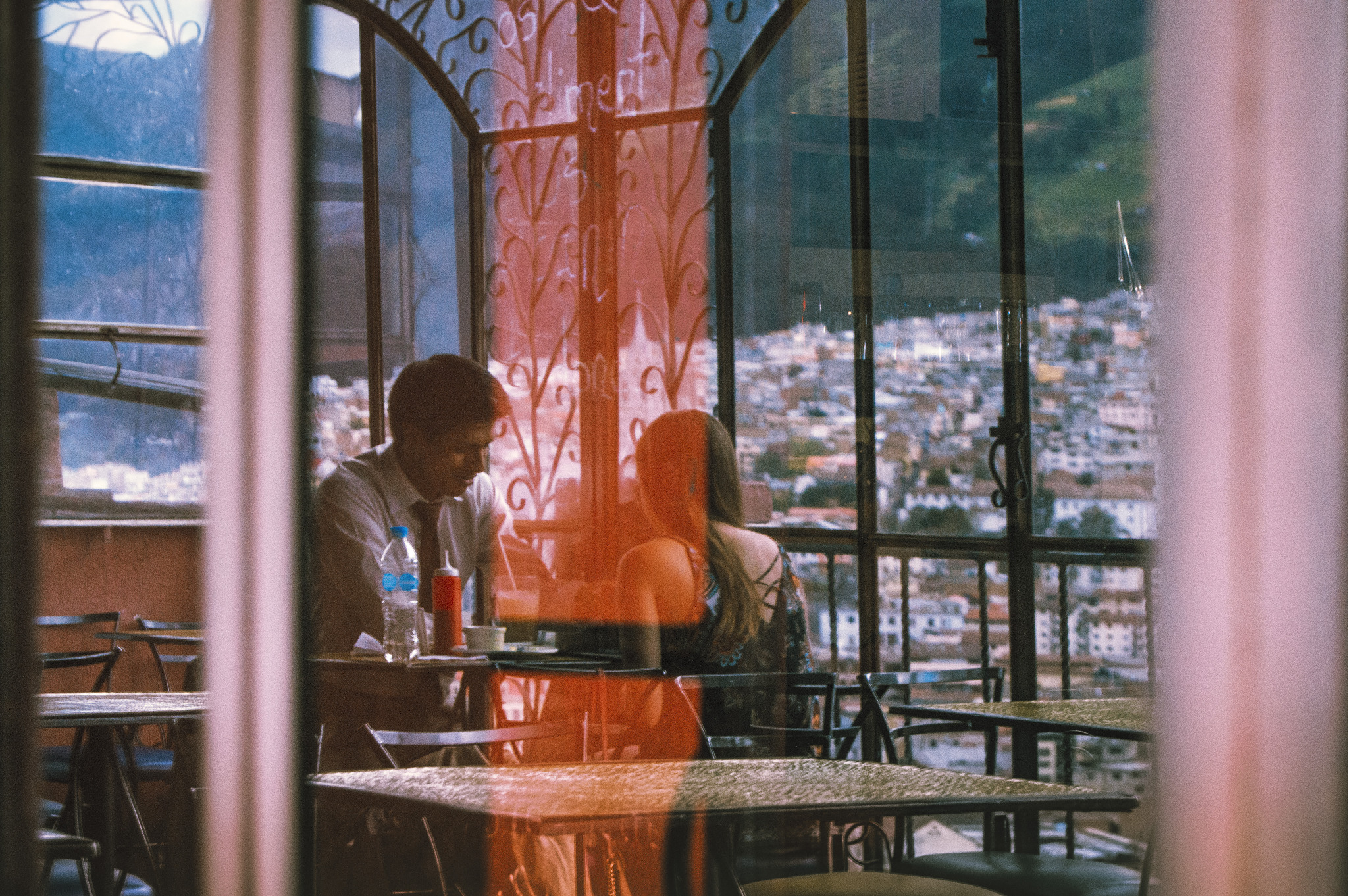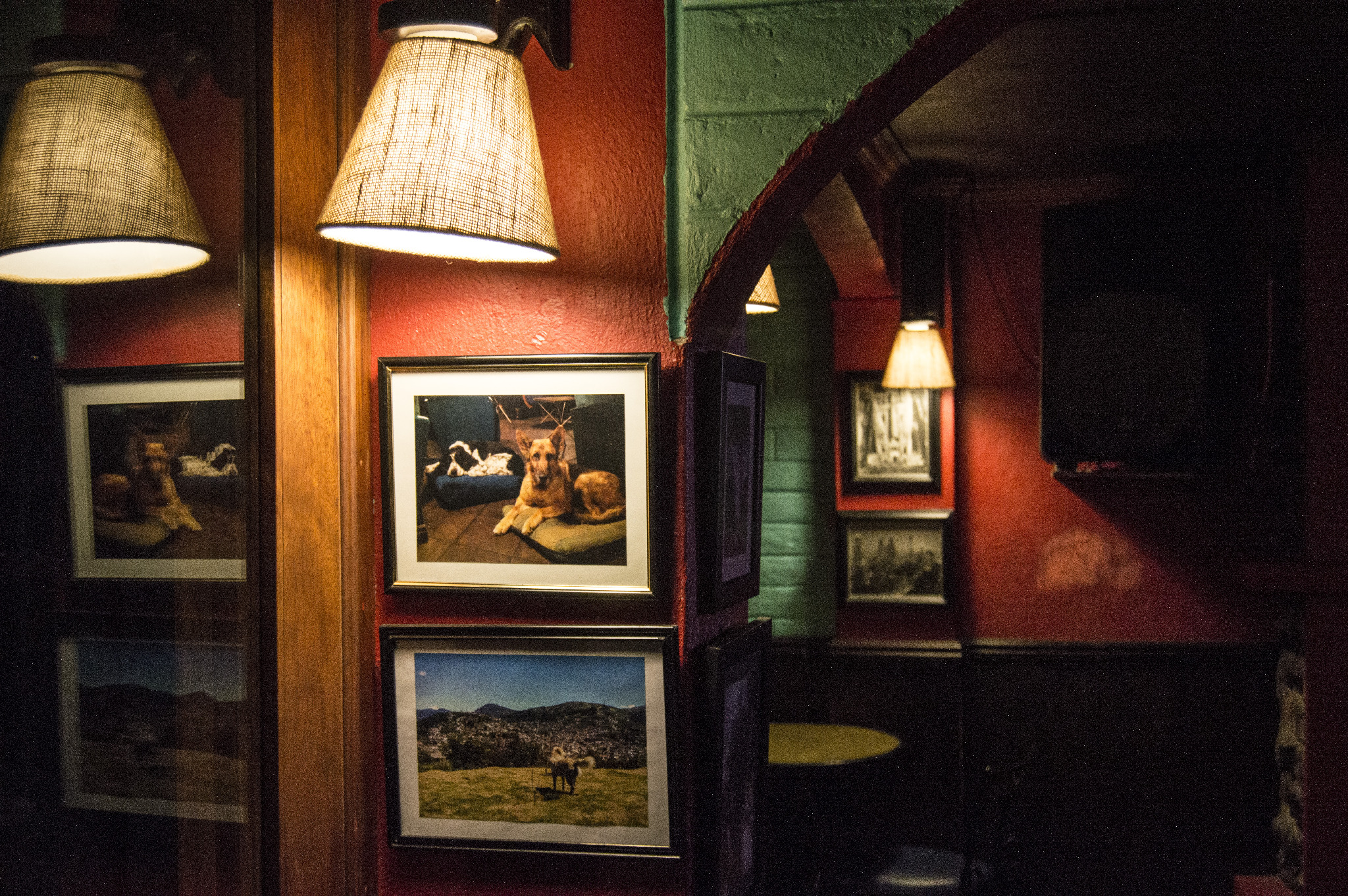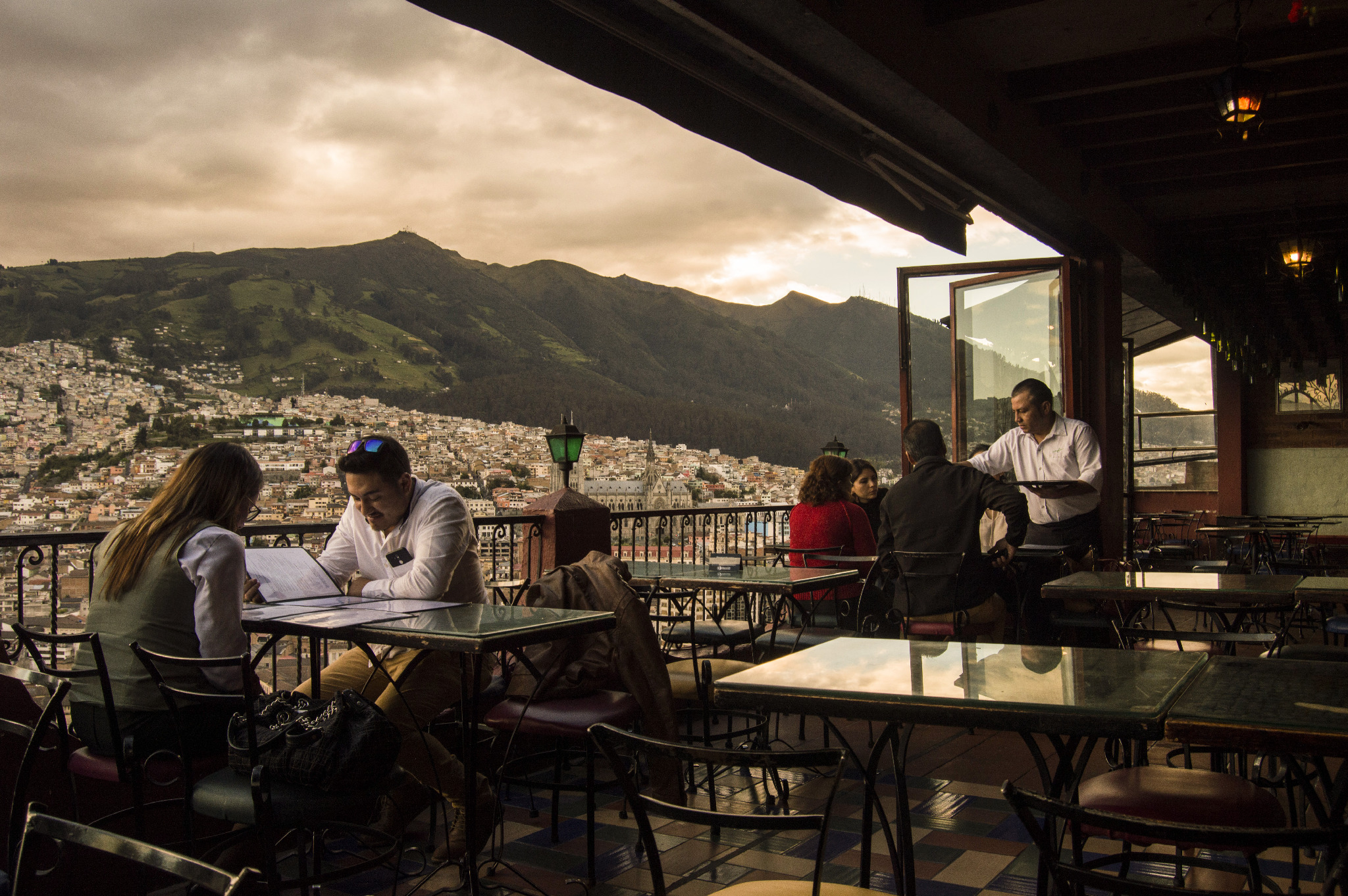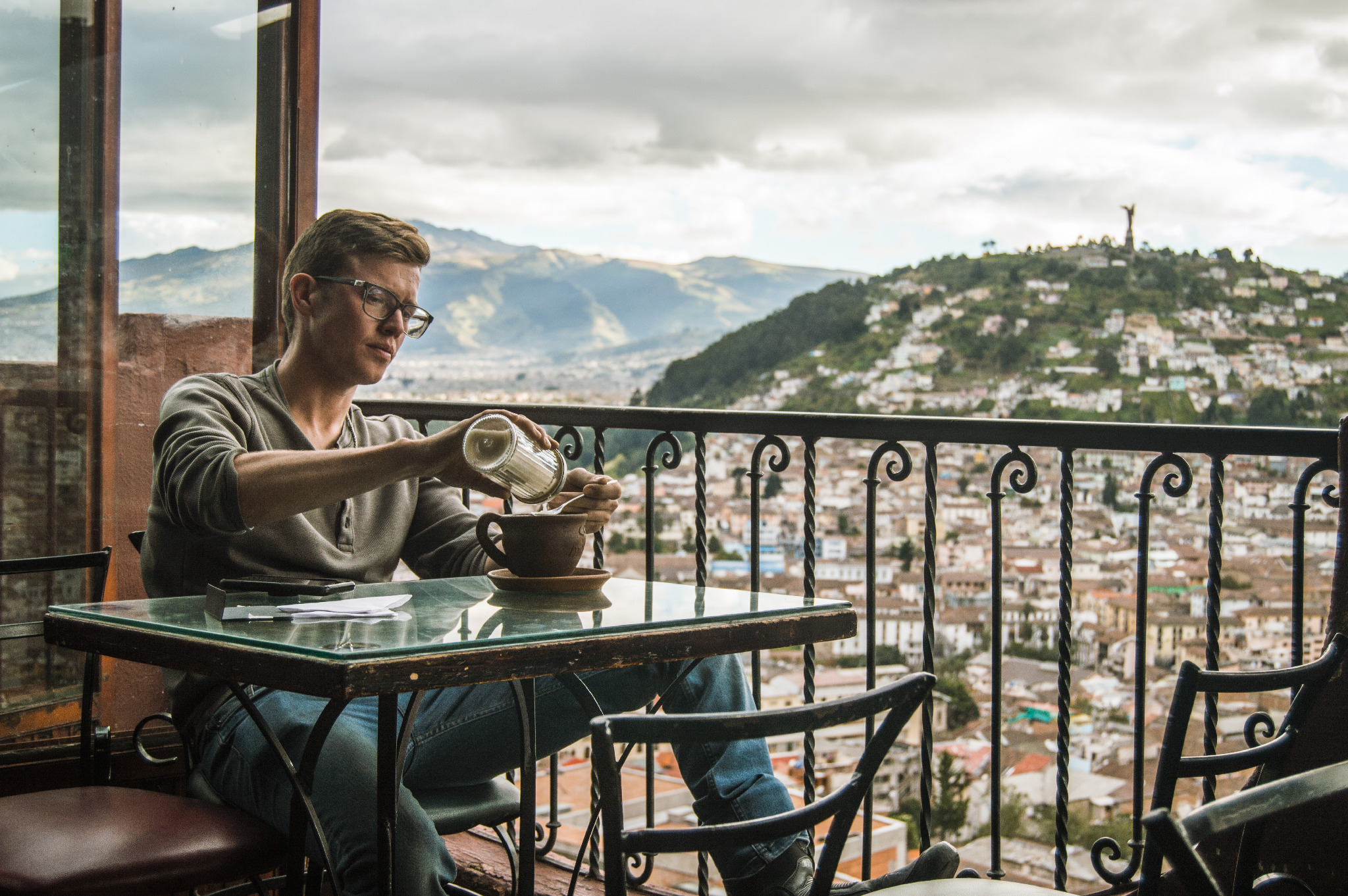 cafe Mosaico is a food establishment that offers a diverse menu with numerous options for both food and drink. Being a café, our service is based on a casual American format focused on efficiency. Our easygoing layout is depicted through our lack of table cloths, informal silverware placement and the transparently open kitchen.
One of our primary goals since the opening of our café has been to provide exemplary service in regard to food quality and floor service. We are able to achieve such superior customer service by keeping our employees informed on different cultural preferences in order to appease our considerable amount of international clientele. For instance, our servers know to serve an espresso differently to an Italian versus an Ecuadorian.
Furthermore, we offer enjoyable live music on the weekends in our Music Room, and the venue is open to other live entertainment as well. Not only is this space available for music, but it also serves as an area that can accommodate private events. cafe Mosaico also supports the Mican Project, which allows customers to satisfy their social responsibility inclinations by donating aid to abandoned and mistreated animals in Ecuador. Lastly, we offer the service of simply being a café, which allows customers to enjoy their individual experience in any way that they desire.
As a business, we try to maintain an optimum balance between quality and costs. We only use ingredients and methods that satisfy our high standard of quality, as not to charge customers for products without intrinsic value. The coffee we use is 100% Arabic coffee, which is fortunately an incredibly high-quality product that is produced natively in Ecuador. What sets us apart from the other venues in Ecuador who utilize this commodity as well, is our uniquely specific flavor. An additional element of our business that indicates our exceptional standard is our focus on zero waste. While this may not be an aspect tied physically to our goods, the fact that our ingredients reflect our ardent desire to better our planet augments the value of our materials. We have never once inflated costs of our products due to our scenic location because we have always been an honest and moral establishment.
We have made and continue to make the needed changes to our company based off of situations with unstable suppliers, unacceptable quality in products, unsatisfactory customer service, unstable government requirements, and inefficiency of utility companies.
Essentially, our inherent goal for a customer's experience in cafe Mosaico is making a positive impression on the consumer based on their incredible experience. In order to improve the client's experience in any way we can, we actively offer unexpected gratuities after their meal as a courtesy on the house. One popular option has been our canelazo, a traditional, hot, alcoholic beverage native of South America.
cafe Mosaico's primary goal has always been to cultivate a thriving business that paves the way for new and improved hospitality standards in Quito. Our establishment was one of the first places in Quito to provide phenomenal expectations in regard to customer service. Our method to become a successful business that generates consistent income has been to give the best value and most satisfying experience in every sale. Our focus has always been to pay the utmost attention to the customer. We highly value all forms of criticism as it allows us to improve and become the ideal spot for our customers. Our goal is to present an impeccable, positive image in any situation, whether it is for an individual customer in the café, or for the general public on social media, the television, or the radio. cafe Mosaico belongs where it is today because of its unique individualism, innovative ideas, and ardent perseverance. We will continue our steadfast hard work in order to rise above and beyond all expectations.
1

Menu

Our food is varied, offering a diversity of delectable quality options for every palate. We are aware of different client tastes and stay modern along with changing times. For instance, we offer a variety of vegan and vegetarian options, even some choices for pets. Additionally, our prices are moderate and, in fact, cheaper than equivalent items in competing restaurants and cafes in Quito.

2

Location

Cafe Mosaico has the best and most spectacular view from the entire hilltop due to its unique location. Situated right where the street bends, it is privileged with an extensive view of the entire marvelous city of Quito.

3

Balcony

While most cafes keep their spaces enclosed to keep out the elements, our open balcony allows the scenery to appeal to all of the senses, with the weather as a contributing aspect of this experience.

4

Ambiance

Atmosphere is an essential component in any venue. We have dedicated time and effort to develop cafe Mosaico's individual ambience because we understand that our cafe is more than just a diverse menu and superb service. Our open terrace with its magnificent view of the beautiful city of Quito has contributed to our atmosphere in a positive way. Our scenic location has cultivated a laidback environment where locals and tourists from all over the world can sit, relax, enjoy delicious food, hear excellent music, and appreciate the elegance of Quito. That is why we are not a restaurant, but a cafe, where the emphasis is on the holistic experience.

5

Attitude

Cafe Mosaico's concept was created by a couple of New Yorkers, which is why our business in Quito is special. We encountered numerous difficulties when we first opened and still do today, solely because we break norms and expectations. We run our business outside the existing close-minded form. In fighting this uphill battle, we have distinguished ourselves as a point of interest in Quito because we stand out in an extraordinary manner.
Feel free to contact us
[contact-form-7 id="6" title="Contact form 1"]